Music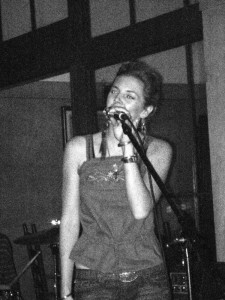 I was exposed to music my entire life as my father was playing in bands for as long as I can remember.  Eventually, I joined the bandwagon and played in rock bands, eventually branching out to play experimental music in bands with friends.  While I was majoring in fine arts, I also studied voice and piano at Edinboro University of Pennsylvania.  I even taught voice lessons and piano lessons on the side at World of Music, a music store back in Erie, Pennsylvania.  Typically, music has always been like a hobby for me, but I have had my moments where I was able to focus on it a little more seriously.
Nowadays, I often bring my guitar in for the kids at school to play music for them.  I have have created a music curriculum that flows with the Montessori method to help children begin to find an appreciation and understanding for music theory at a young age.  I continue to write music on my own, and recently I have been playing with some musicians of the triangle.
My most recent projects are in the works with my fiance, Jud  Bowman, with a background in classical piano and viola.
Past Recorded Projects: